Fashion Style Of Dye Sublimation Lanyards
Gambar-gambar seperti di bawah ini adalah gaya busana di tahun ini. Kami tidak memiliki stok, karena lanyard adalah pesanan pelanggan kami. Kami hanya menyediakan beberapa gambar untuk referensi Anda. Jika Anda seperti lanyard semacam ini, cukup beritahu kami.
| | |
| --- | --- |
| Product : | Fashion Style Of Dye Sublimation Lanyards |
| Material: | Polyester, Nylon, Satin , Recycled PET, Bamboo, Cotton, etc. |
| Printing technology: | Silkscreen, Heat transfer printing, Offset printing for Polyester Material lanyard |
| Accessories: | metal hook/safety breakaway or as your request |
| Size: | (900)mm long x (20/10)mm wide or customized |
| Color: | Customized ,any international color is available( Y color, Panton Card color...) |
| Package: | 100-200pcs/polybag, 10-20bags/carton or as requested |
Lanyard gambar untuk referensi: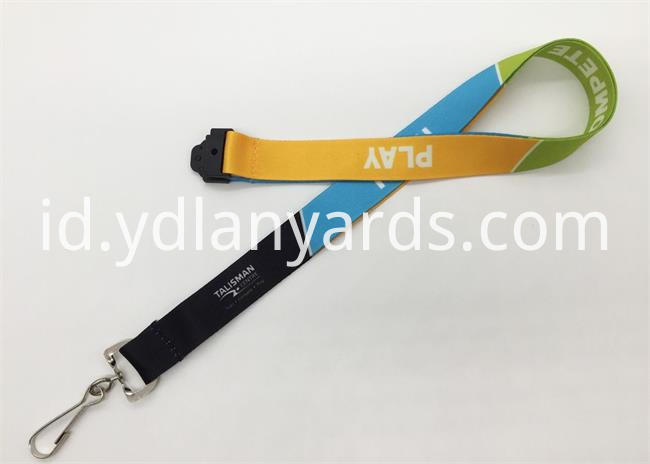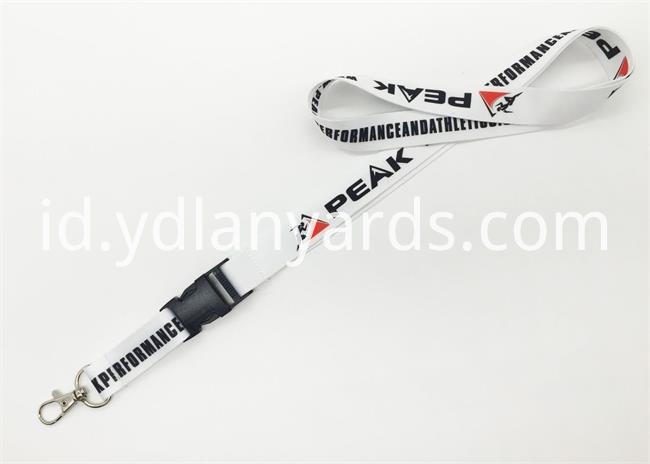 Setelah layanan
1. Kami dapat menjamin kualitas kami
2. Dalam waktu 15 hari, jika lanyard telah rusak, kita dapat membuatnya lagi, tetapi jika bukan tugas kita, kita tidak dapat membelinya.
3. Kami dapat menjamin lead time.
FAQ:
Bisakah kamu menerima pesanan kecil?
Ya, kita bisa melakukan MOQ pesanan kuantitas 100pcs.
Bisakah anda melakukan OEM untuk saya?
Ya, semua lanyard kami adalah pencetakan dan warna yang disesuaikan.
Bisakah kamu mendesain untukku?
Kami dapat membuat desain sederhana, jika pencetakan hanya logo + kata atau kalimat, maka kami dapat membuat desain untuk klien.
Bisakah anda memberikan saya sampel?
Ya, kami dapat membuat sampel untuk konfirmasi klien sebelum mulai memproduksi lanyard massal.
Warna apa yang bisa saya gunakan?
Jika Anda memiliki nomor Pantone, mohon kirimkan kepada kami.
Bagaimana dengan lead time untuk produksi massal?
Itu tergantung pada kuantitas Anda, misalnya, 1000pcs adalah 5 hari, 10000pcs adalah 12 hari.
Sampel waktu: 5 hari.
Metode pengiriman: dapat memilih melalui kurir ekspres atau dengan pengiriman laut.
Pabrik kami
YU DI Lanyard dan Promosi perusahaan, didirikan pada tahun 2000, adalah khusus dalam produksi barang-barang promosi dan hadiah. Sejak yayasan kami, kami memiliki lebih dari 10 tahun pengalaman dalam pembuatan lanyard dan barang-barang promosi. Sekarang, YUDI dapat menghasilkan produk termasuk lanyard leher, tali ponsel, kerah hewan peliharaan, tali sepatu, dan gelang pergelangan tangan, yang cukup populer di kalangan kebanyakan orang di dunia.
Pabrik kami telah lulus sertifikasi Disney, sehingga Anda dapat percaya pabrik kami dapat menyediakan lanyard dan promosi berkualitas untuk Anda. Selamat datang untuk penyelidikan kami setiap saat, kami dapat memberikan kutipan untuk Anda dalam waktu 24 jam.
Kategori Produk : Dye Sublimasi Lanyards